eurindiamedia is in Cannes Film Festival this year. You may contact Juliane Schulze (contact@eurindiamedia.org) for an appointment.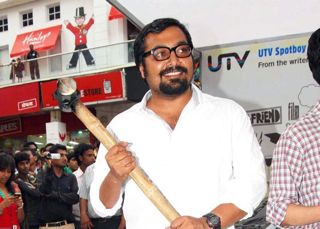 The Indian director Anurag Kashyap is a happy man with his three films being screened at the ongoing Cannes film festival in different sections but the director says his two-part revenge saga Gangs of Wasseypur almost did not get made as no one believed in the script initially. It is noted that Anurag is financing his films partly with an European business model.
It's a overall an interesting festival this year, not only because of the presence of more Indian films in different corners of the festival, but also with the forthcoming european projects set to be shot in India this winter. Indian coproducers are in demand !
For any query, please contact Kamal Musale (contact@eurindiamedia.org) for more information.