European Film Commission Network (EUFCN)


EUFCN is a non-profit association which supports and promotes the European film industry and culture.
Its main goals are to create a network of the most active European Film Commissions; to promote the exchange of information
between members; to sustain the development of location searches and shooting opportunities; and to carry out professional and educational activities for members.
Today, the EUFCN represents 80 European Film Commissions from 24 countries. Primary Film Commission activities include: marketing and promotion; finding locations; scouting expeditions and creating a link between production companies and local Institutions.
Ficci-Frames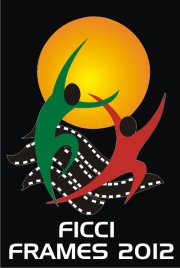 FRAMES is a three day global convention covering the entire gamut of Media & Entertainment like Films, Broadcast (TV & Radio), Digital Entertainment, Animation, Gaming, Visual Effects, etc. with nearly 2000 Indian and 800 foreign delegates encompassing the entire universe of media and entertainment expected to attend the event.
In the past, FRAMES has been addressed by eminent personalities such as – Paolo Gentiloni Silveri, Hon'ble Minister of Communications, Government of Italy, Phillip Graf, CBE, Deputy Chairman – OFCOM, Rt Hon'ble Tessa Jowell, Secretary of State, Government of UK; Dan Glickman, President & CEO, MPAA; Barrie Osborne, Producer Lord of the Rings-Triology; Tom Freston, President & CEO, Viacom; James Murdoch, Chairman, STAR Group; Michael Grindon, President, Sony Pictures International Television, Mark Zoradi, President, Buena Vista International; Andy Bird, President, Walt Disney International; Stewart Till, Chairman, United International Pictures; Sir Martin Sorrell, Chairman WPP group ; James Nicholas Gianopulos, Chairman & CEO, Fox Filmed Entertainment; Darren Childs, MD, BBC Worldwide and others.
Highlights
Focussed Sessions
Renowned Speakers
Structured One-on-One Business Meetings
Technology Showcase
Dedicated Exhibition Space
Best Animated Frames (BAF) Awards
Entertainment Evenings
Creative Workshops
Networking lunches and dinners & cocktails
Country Specific delegations