The participants at the European Coproduction Lounge 2012
1.        The Maharajha's Children – India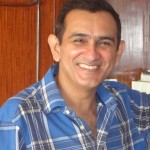 Director- Andrez Wajd, Producer- Imtiaz Barolia
"This is the true story of how an Indian Maharaja with help of his two friends, the British Viceroy and Paderewski (Polish PM in exile) helped to organize the rescue of thousands of Polish children from the clutches of the Gulag camps and had them brought to India."
State of Production – The screenplay is complete, have an International sales agent from North America and have secured part funding from India. Finalized the Lead (male) from India and are in the process of attaching international Cast & director. More co-producers/equity investors /partners are welcome; they still have some gap funding to be sourced.
2.        MumBai Company – Germany
Producer- Stephan Ottenbruch, Bhargavi C. Mandava & Rita R. Ahuja
"An overworked and bitter maid in Mumbai, wants to give her daughter a better life but all seems hopeless with an abusive husband, disrespectful bosses, and job security, until a suicidal dreamer walks into her life."
State of Production – unknown
3.        The Princess Spy – India
Director- Ketan Mehta, Producer- Deepa Sahi & Ketan Mehta
"An Indian princess who became a British spy to fight for the French resistance during the Second World War."
 State of Production – unknown
4.        Lord Owen's Lady – United Kingdom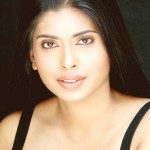 Director- Jeff Celantano, Nirvasha Jithoo
"It is a modern day, love story of an Indian woman and a daring, naval officer of Welsh noble heritage. It moves from disaster zones to court rooms and explores their rich and colorful culture."
State of Production – Finalizing the script with Allan Schwalb of Star Partners in the USA. Finance structure include US sponsor, EIS compliant for UK tax investors via HMRC, Pre approval from Cygni Financial in Florida. Completion bond with Film Finances Ltd-UK.They needs investors from a major company for international rights, pre-sale via distributor from a major company, attachment of Bollywood A list talent and signing of an experienced director.
5.        Punha (Echo) – India
Director and Producer-Arati Kadav
"An urban fable, that follows events in a family, who try to rectify the sudden death of their son by bringing his Echo (replica) home."
State of Production – unknown
6.   Simply in Love – Sweden
Director- Glen Barreto, Producer- Mirza Nasrullah Askari, Magnus Paulsson
"Rahul is a lover boy for whom no woman is preety enough. Unknowingly he falls under the spell of a guru, making him see people`s inner beauty. He then falls in love with an unattractive but kind girl and that changes his life."
State of Production – unknown

7.        Jal, (Call me Johnny Deep) – India
Director-Girish Malik, Producer-Clapstem Productions & NFDC
"Jal is a story of a water diviner, Bakka, who resides in the lifeless desert of Kutch. The film explores issues affecting our environment and ecosystems and at the same time dives deep into the mysterious world of the nomads of Kutch and some complex human emotions."
State of Production – unknown
 
8.        Guitar – India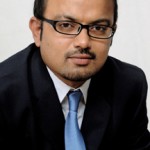 Director- Amjath Meera Akilan
"Raja decides to leave Paris to Puducherry leaving all things given by Emily one by one on the way. He is free from appearing on the stage, but what happns if he throws away the Indian passport just because it was generated by Emily?"
State of Production – Co-production project has been postponed for a couple of reasons like Indian producers wanted them to make a local film before they venture into any co-productions. Currently working on a feature film based in Chennai, South India. Once it gets over by end of 2013, their Europe and India based films shall begin. However they are open to script, recce, production design for co-production parallel.
9.        Makkhi Gang – India
Director- Vijay Uppal, Producer- Upfront Films
"An interesting story of bonding (like bees) of five teenage girls from diverse backgrounds, two boys and a hunk. The plot gets accentuated when these girls get into trouble because of their `social networking` habits."
State of Production – unknown